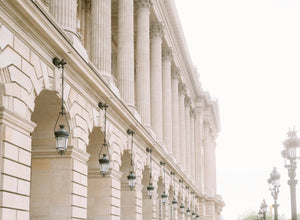 Calligraphy and graphic designs inspired by classical art and French aesthetics
A Calligraphy Atelier based in Hong Kong
Sprink Calligraphy was found in 2018 by Dr. Jenny K with a vision to introduce the world to the beauty of calligraphy and classical art.
The atelier is known for its expertise in the areas of luxury brand in-store activations, VIP workshops, holiday gifting, calligraphy classes, and wedding stationery design.
Trusted by Luxury Brands
We have worked with numerous luxury brands to create on-brand in-store experiences for their valued customers. We tirelessly go the extra mile to ensure a win-win activity plan is installed for the brand and the participants and execute the plan with meticulousness. Apart from offering personalization services, we also take care of material sourcing and packaging upon request. Due to growing popularity, our studio now has a team of experienced calligraphers in order to serve the clients' varied needs and event schedules.
For more info, see Corporate Services or send us an enquiry.
Approachable Calligraphy and Art Classes
Sprink Calligraphy offers a range of calligraphy and art classes carefully designed to enable a high success rate and quick learning outcome. As of today, our studio has taught close to 1,000 students from all age groups.
See our list of classes or contact us.
Wedding Stationery Design
Frequently featured in international wedding magazines, Sprink Calligraphy creates timeless wedding stationery design that speaks of elegance and substance. Each wedding item is delicately designed accordingly to the couple's preference and adorned with the beautiful signature calligraphy of the studio.
Click here for our features or contact us for a quotation.
Dr. Jenny K. holds a doctorate degree in English Literary Studies, and is trilingual with native fluency. She received formal calligraphy training from the Royal Scribe from the Crown Office, the calligrapher who serves the Royal Family.
Dr. Jenny K. believes great art, like great literature, has the power to move human beings and can be universally felt. Her research training inspires her to discover and focus on the substance beneath beautiful everyday objects, as she believes it is the substance that makes great art timeless.
Jenny is drawn to the art and aesthetics of the 19th to early-20th century European tradition, and she particularly likes French decorative arts. She travels frequently for new artistic inspirations, conducts research on art history whenever possible, and constantly brings those new findings into her projects.
When not working with brands or teaching calligraphy, you will find her reading any book within reach, playing whatever song she likes on the piano, writing, chatting with her hubby until their throats hurt, and busy taking care of her feline baby.