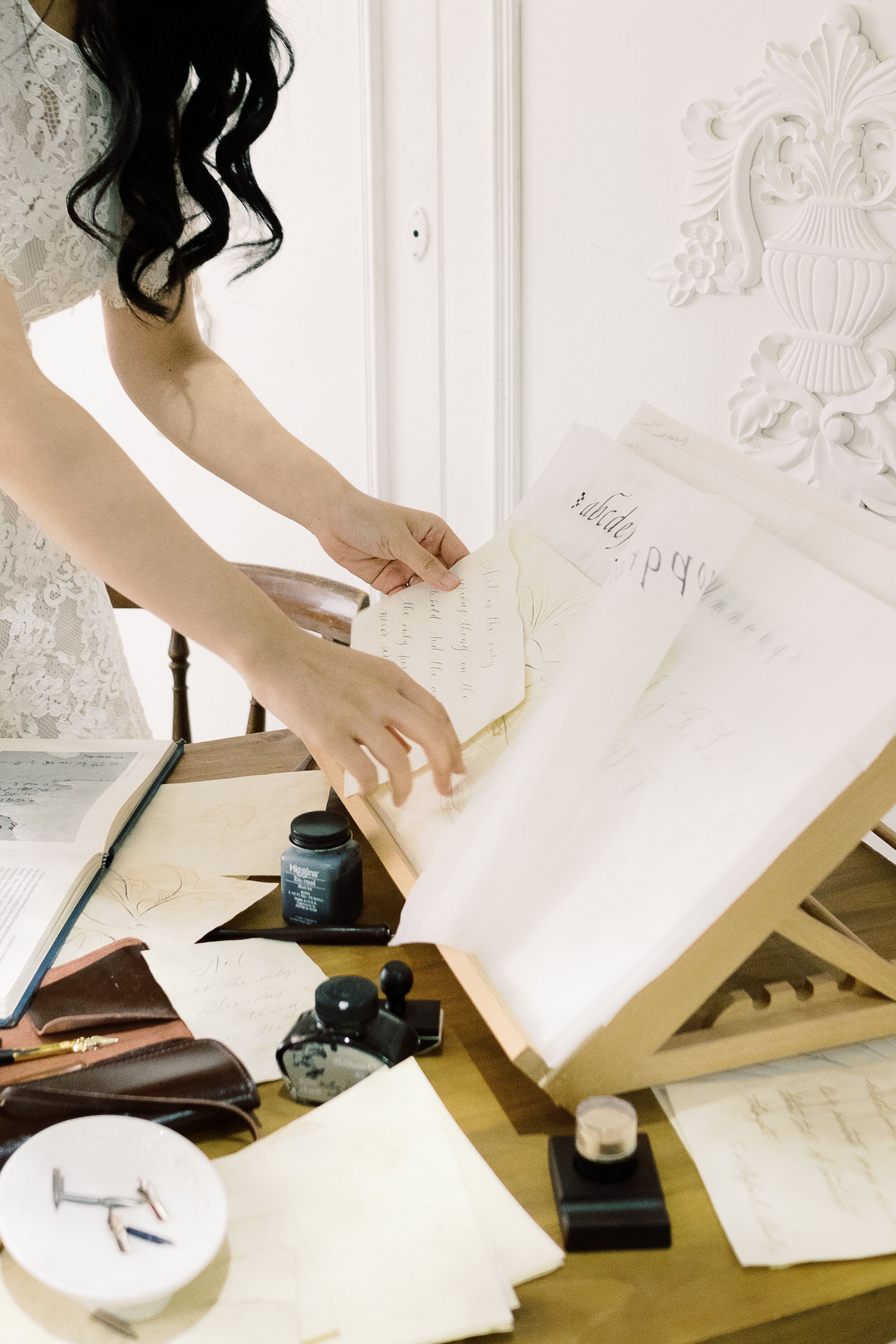 People will never forget how you made them feel.
-Maya Angelou
HONG KONG (HK) CALLIGRAPHER SPECIALIZING IN LUXURY SERVICE
Professional, proactive, efficient, smooth communication, easy to work with - everything you're looking for.
Trusted by
Calligraphy service is a means of introducing the luxury element into your branding, products and customer experience. It's more than just beautiful handwritings.
Jenny has worked closely with some of the most famous brands in the world, and partnered up with the marketing, PR and customer relationship departments to help them meet their tight schedule with ease.
She actively provides help in the following areas:
Planning stage: campaign / gift ideas, alternative solutions, product preparation (close relationship with local printing and packaging companies)

Production stage: highly efficient, flexible hours, accepts rush orders while maintaining a high service standard

In-store: interacting with customers (Jenny brings in sales and helps raise closing rate by at least 20-30%), on-brand presentation
Check out the following info and find the perfect calligraphy skill for your product surface.
Calligraphy service for corporate brands can include
On-site calligraphy event

Product personalization

Press release sessions

Workshops with general or seasonal themes

VIP event and/or workshop ideas and planning

Design and prepare paper goods and/or packages

and more. Speak to us for ideas.

ENGRAVING
Colour choices

• White (original), gold

Engraves on harder and most metallic surfaces

• Glass

• Products with a metallic coating

• Stainless Steel

• A gold coating can be added to the engraved surface

***No engraving on champagne bottles as it will cause the bottle to explode. Recommend pen and ink option***
GOLD FOILING
Colour Choices
• Standard: Gold, rose gold, silver
• Contact us for custom colours
Works on a variety of surfaces* including:
• Wood
• Leather and PVC (smooth surface)
• Ribbons
• Fabric
***Samples are required for trials to ensure the best result***
CLASSIC PEN & INK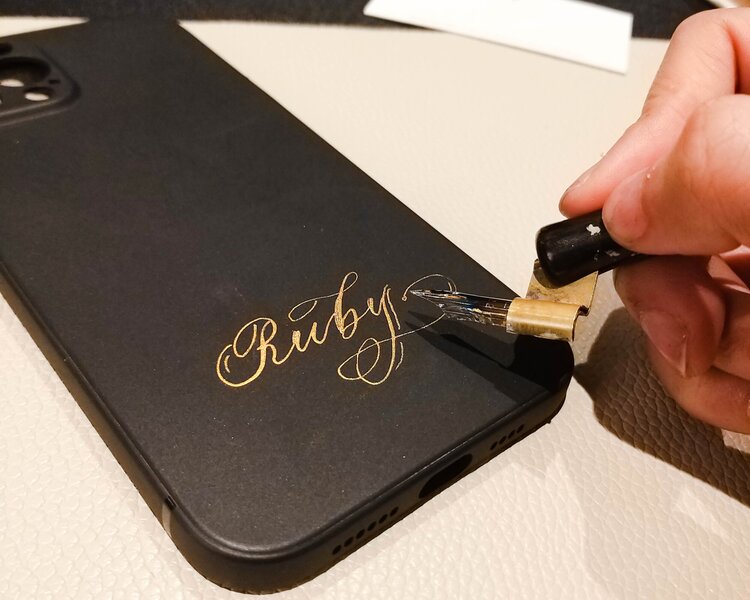 Pen Options
Acrylic ink, brush, and permanent markers (depends on the surface that needs to be customized)
Colour Choices
Gold, white, black

Contact us for custom colours
Writes on most surfaces, including but not limited to:
Papers

Leather

Glass

Plastic

Acrylic

Fabrics

BLIND HEAT DEBOSS ON LEATHER SURFACES

Gives an effect of subtle luxury, preferred by male customers

May leave only light impression on surface if the device is handheld

May change the colour of the leather

Didn't find what you need?

We are experienced in tailor-making calligraphy and art services for different purposes and occasions. Feel free to contact us for more ideas to elevate your customer experience.

We also have an extended calligrapher and artist network in Hong Kong. The community is ready to help you with delivering larger scale projects in a relatively short period of time. We help you with screening, which greatly reduces your time spent on Google search and searching on social media platforms while guaranteeing the artist's quality.

SPRINK CALLIGRAPHY ART AND DESIGN STUDIO